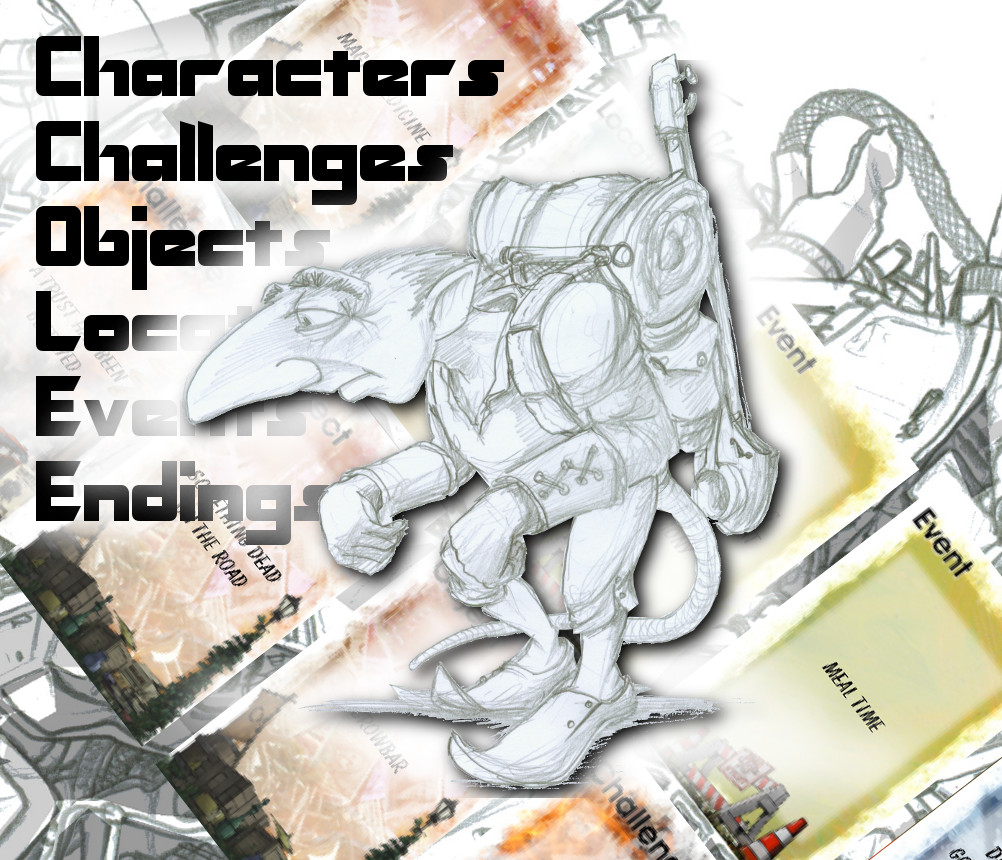 Writing and the process of creating stories is an activity that has always interested me. I've written a heap of stories of one sort or another and created a number of tools to help with story generation. The projects presented on these pages showcase some of my writing activities.
Writing

Recent Writing
The following articles contain recent short stories and snippets I've written for my own entertainment and as exercises with the writing group I belong to. You will also find experimental pieces written using the interactive fiction tools Twine and Inform7. I have included a description of the background for each story and the planning tools I used.
Really Old Writing
These are stories that I wrote many years ago, primarily to plan cartoons, and secondarily in competition with my Sister to see who could write the most gross story. She won that one every time. Now she teaches.
Writing Tools

I have created a number of tools for helping create stories.
Graphic Novels and Comics

Most of my early writing was planning for producing graphic novels. This also prompted me to start dabbling in Computer Generated Imagery in an effort to speed up the cartooning process. Little did I know that it would completely stop my cartooning efforts when I discovered how powerful 3D modelling was for building cool images.
Piss-Take Essays

All material presented on these pages are the copyright of Hamish Trolove.